GCS and its partners provide professional IoT business solutions.
GCS and its partners provide professional IoT business solutions. In addition to being able to adapt to different vertical industries, they can also provide a single solution for some applications to help customers build value in the IoT market, achieving compliance with commercial operations and high expansion The goal is to quickly upgrade IoT!
Let the Internet of Things become your new source of business
Complete solution, three-stage and three-month rapid business transfer
1. Integrate devices/connect to IoT platforms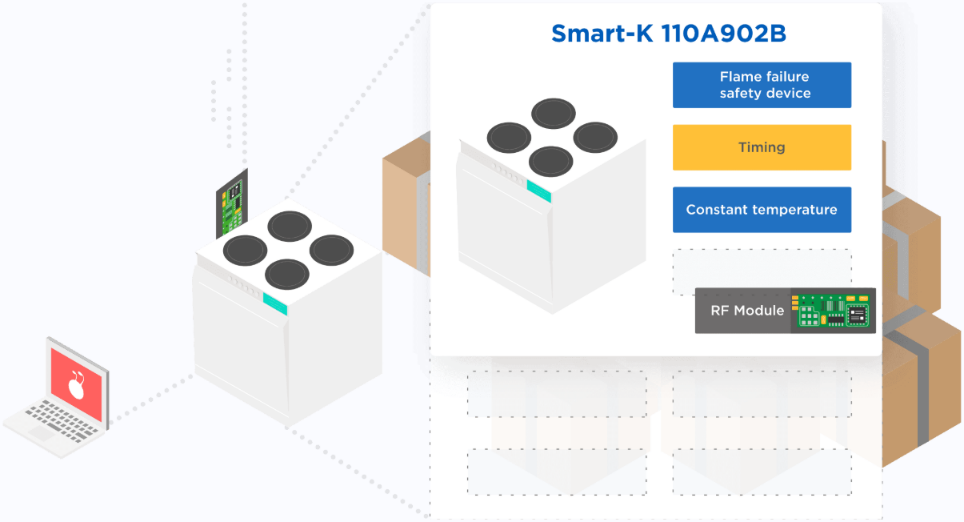 After the team experts have an in-depth understanding of customer needs, they comprehensively propose suitable solutions for different operating stages and customer needs for hardware or field applications. The hardware solutions we provide all have the capabilities of smart devices and can be directly connected to the IoT platform.
2. Develop business logic system/APP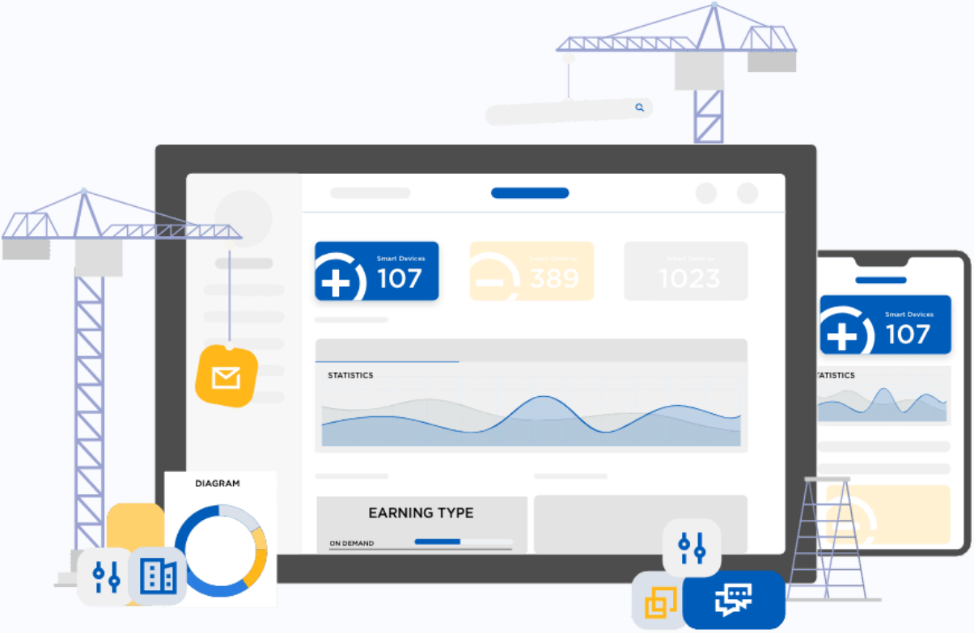 IoT operations not only require an IoT platform, but to meet the habits of today's users, it is necessary to connect business logic systems and mobile device apps to achieve complete IoT applications.
3. Service introduction/market launch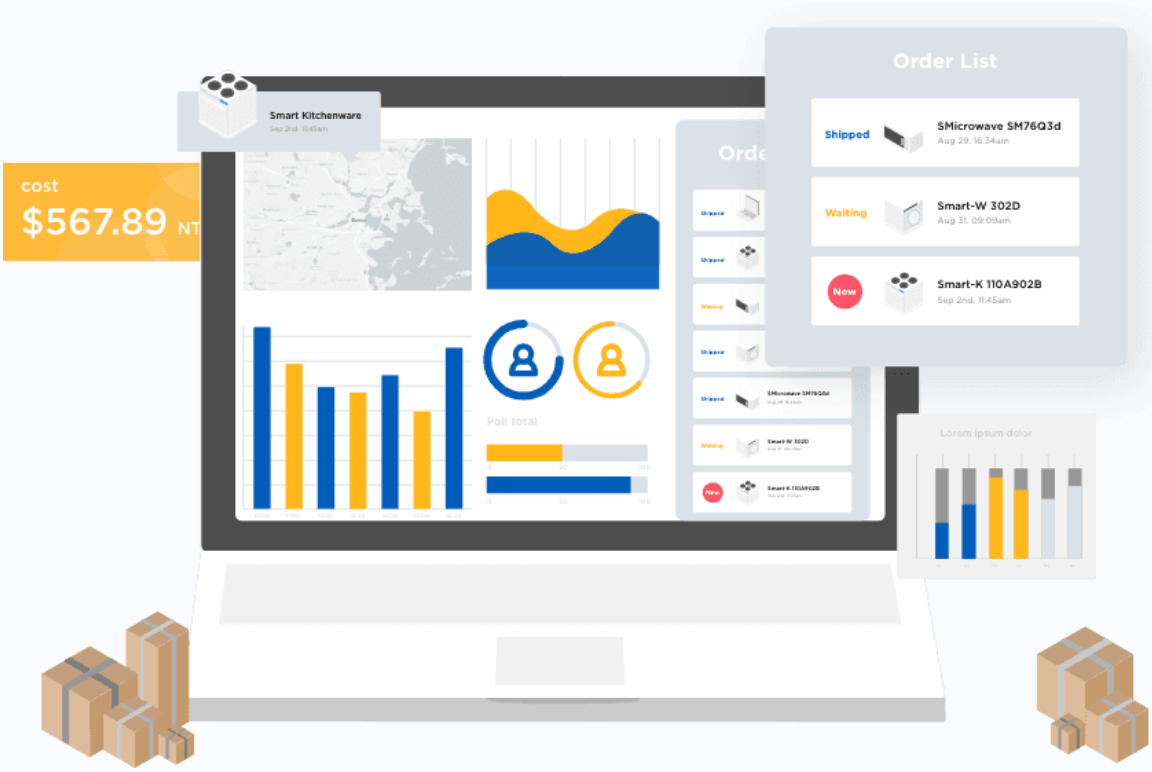 At this stage, customers will gradually accumulate user and device data. The IoT platform provided by GCS can support AI, big data analysis, and has high scalability for multi-cloud management. Customers only need to focus on core products and promotion, and we will do the rest to solve.
On premises to cloud, five application functions, achieving the value of the Internet of Things

1. Security Verification
The terminals we provide are all IoT-ready and pass the AWS IoT safety requirements, which greatly reduces the pre-deployment time.
SATR helps devices to automatically register security keys and certificates, so that devices and data can be safely transferred between the cloud.
2. Equipment Management
Anest edge computing can shorten the response time of the device; support offline operation to greatly improve the stability and real-time of the device.
SATR helps devices to automatically register security keys and certificates, so that devices and data can be safely transferred between the cloud.
3. Data Management
Pre-processing the initial data at the terminal, combined with AI applications, can achieve advantages such as predictive maintenance and immediate equipment decision-making.
Collect device data in a stable, instant, and continuous manner, and cooperate with Widget to help find out the correlation of data.
4. Application
The simple interface defines the Modbus data format and rule engine, and the status of the control device can be viewed offline.
Equipped with applications required in various stages of operation, it can also support RESTful API integration with third-party extensions.
5. Communication connection
Support cloud modulation and translation of Modbus, Zigbee, BLE and other communication protocols into cloud format, simplifying the deployment of the Internet of Things.
Data is transmitted via IoT standard MQTT/HTTP, and it can support Sigfox, NB-IoT and more.
IoT platform SaaS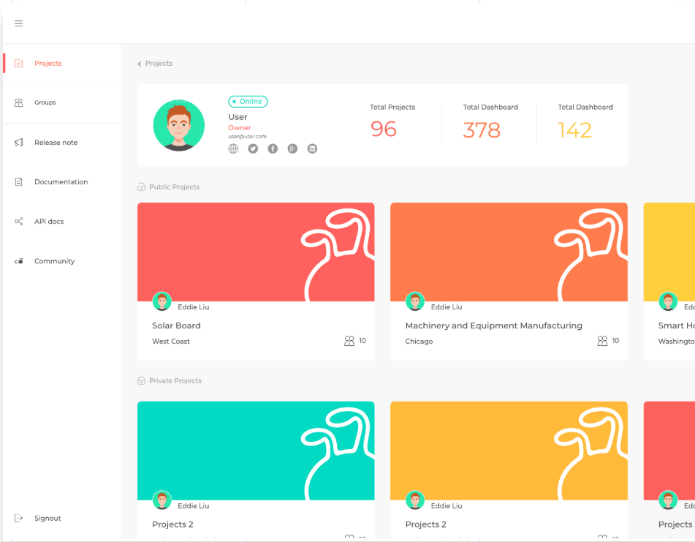 Within a few minutes, in the customer's own AWS account, automate construction of the IoT platform of the IoT infrastructure. It has multiple application functions such as equipment management, security, data collection and analysis, and visualization, and supports the integration of business logic systems and mobile device apps to give customers the best experience.
Accelerate digitization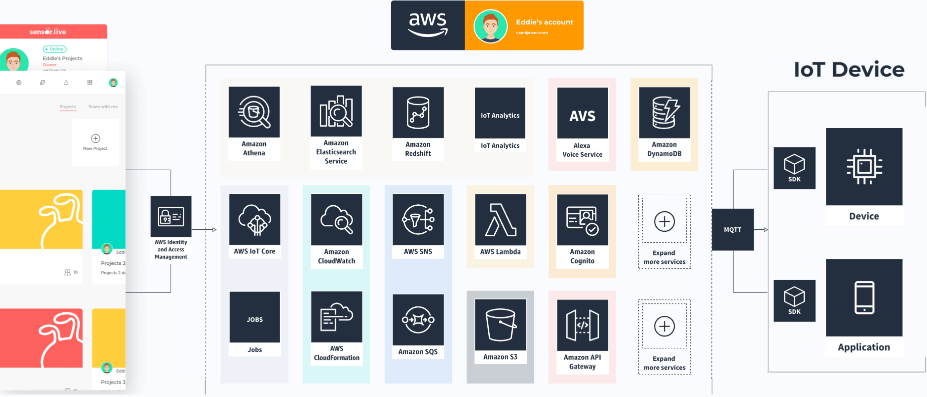 Automatic configuration of cloud services
The IoT platform SaaS we provide uses your AWS account to automatically configure the serverless architecture services required for IoT operations, which can reduce the risk of early IoT operations; it also has the characteristics of highly flexible expansion and diverse application functions, with leading technology Help users deploy IoT services
Data makes the future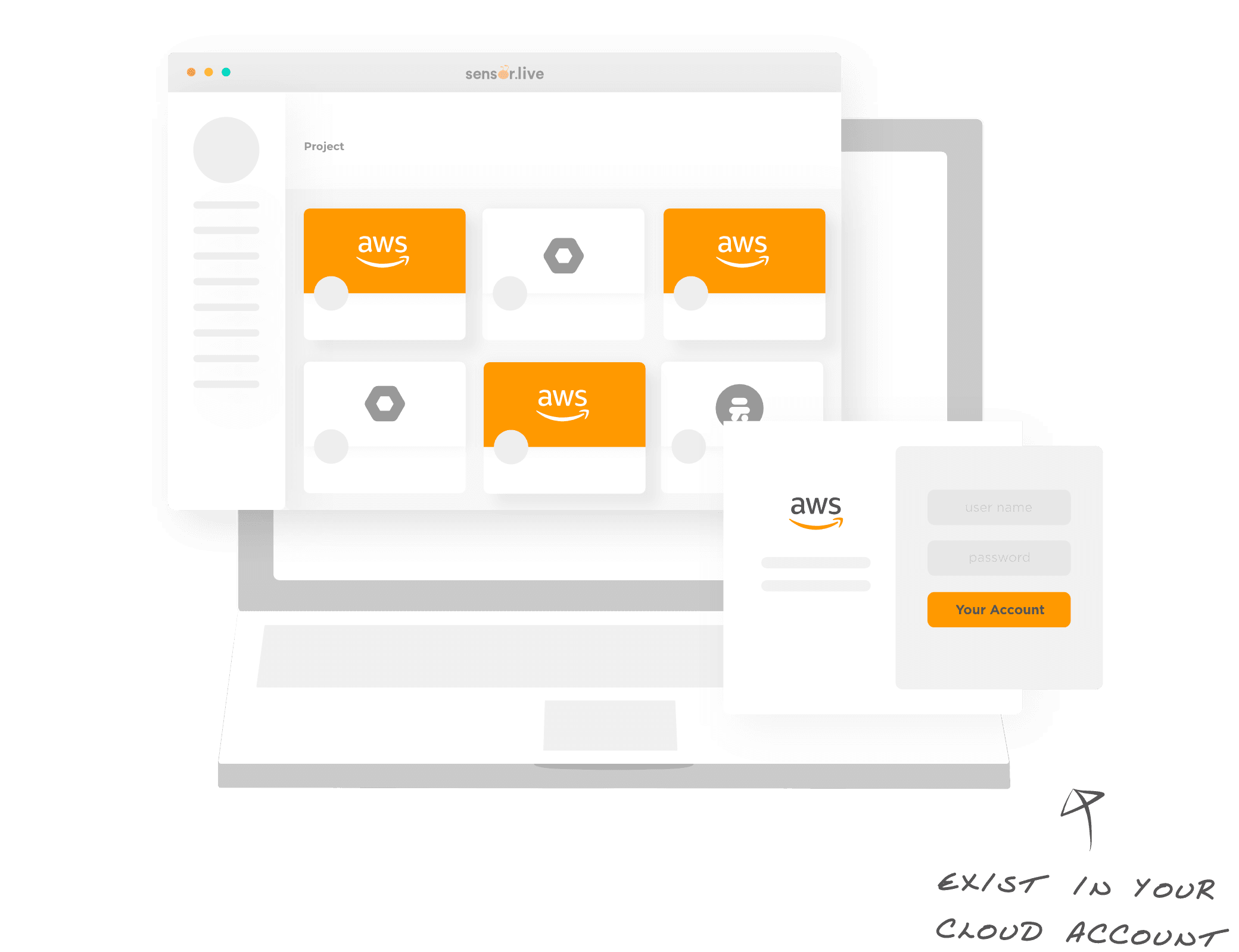 You have the most peace of mind with your cloud account
The IoT platform we provide is to build the infrastructure of the Internet of Things in your public cloud account through IAM verification and permission. Therefore, the data of your device is transmitted to your public cloud account, allowing you to have better data security and control. In addition to rest assured, it is more conducive to the development of big data analysis in the future.
The best tool to manage people, things and things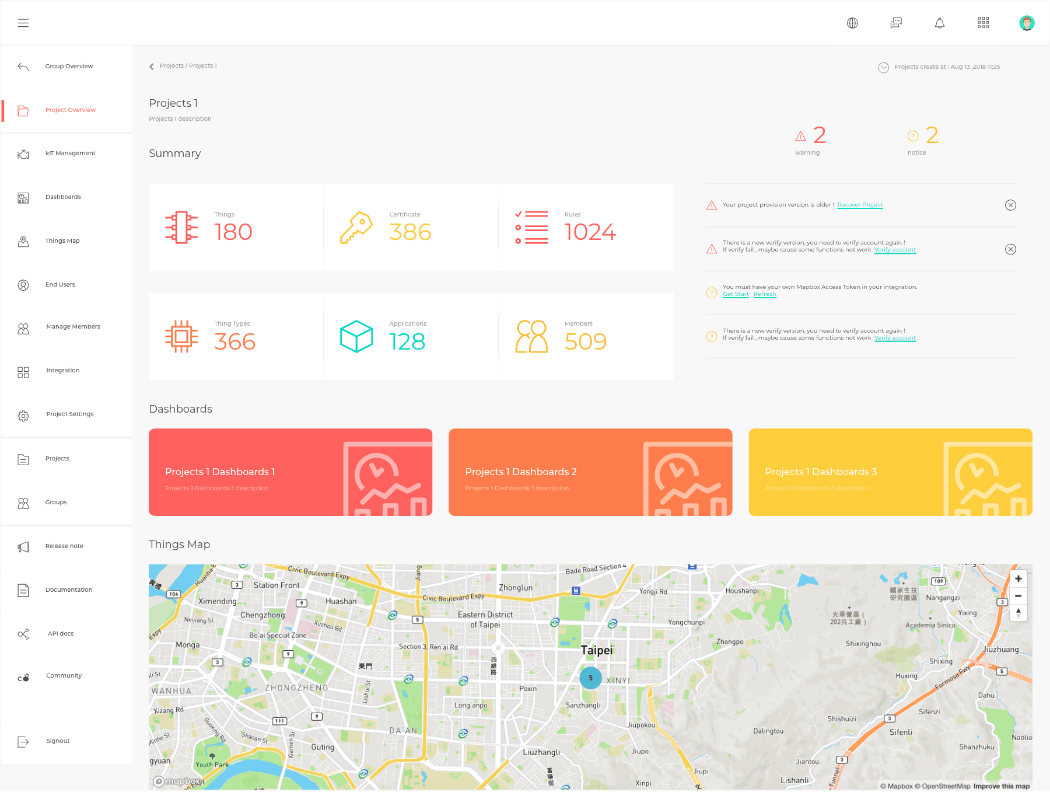 Device-related functions such as device management, data collection and visual presentation, rule engine setting, scheduling management, OTA cloud update, etc.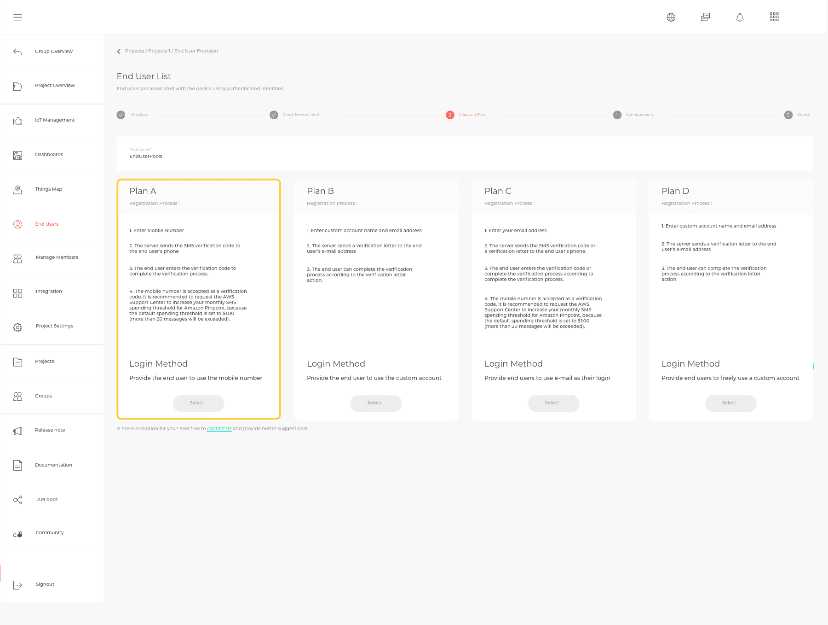 What's even better is that the end user module can help you quickly create membership information for your product, and provide RESTful API to connect to the mobile device App, providing end users with more diverse services.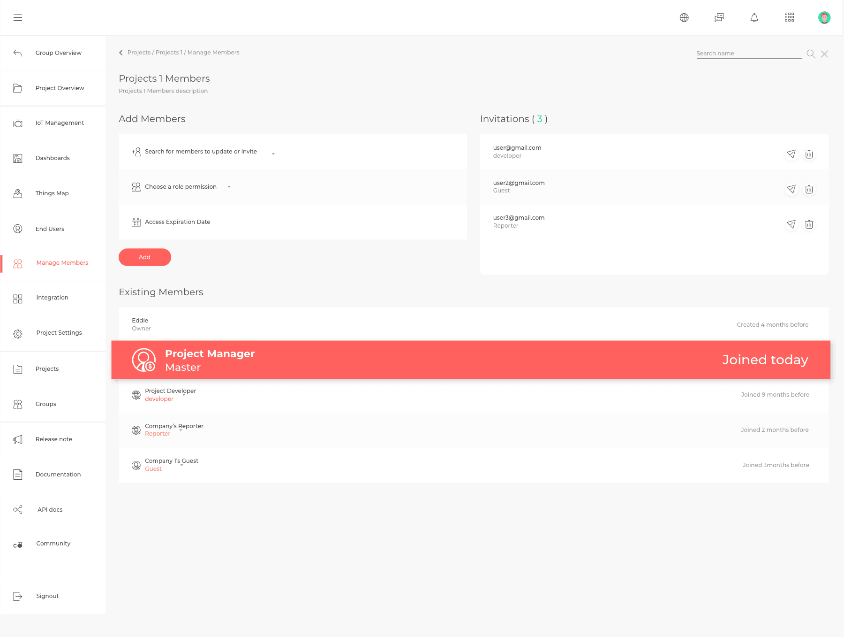 In addition, by granting organization membership permissions, internal and external partners can be assured to work together on IoT projects to play their respective professions.